The Laboring Oar Blog
Visit the Full Blog
The Laboring Oar® is Greenberg Glusker's employment blog created with the intention of providing the latest employment and labor law trends and updates to help clients remain informed in an ever-changing, dynamic world.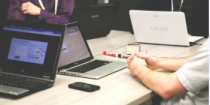 A Simple 25-Page Order (Plus 32 Different Appendices) Guiding the Reopening of Businesses
This alert is for employers with office worksites in Los Angeles County. Effective May 6, 2021, the Los Angeles County Department of Public Health has issued its "Blueprint for a Safer Economy," entitled the "Reopening Safer at Work and in the Community for Control of COVID-19" order. And if you think...
Go