Category: Prop 65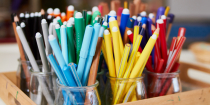 As schools reopen and in-person learning resumes, school teachers and administrators should be aware of laws regulating the purchasing of art supplies in schools. A preview of some of these laws is as follows: The California Education Code (Cal. Education Code § 32064, et seq. ) prohibits the purchase...
Go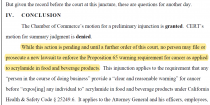 It has thus far been a noteworthy year for acrylamide, a Proposition 65-listed substance that naturally forms in the cooking and heating of many plant-based foods. Both the courts and the California Office of Environmental Health Hazard Assessment ("OEHHA," the agency tasked with enforcing Proposition 65's warning requirements) appear to be...
Go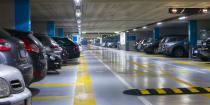 The Prop 65 "Clear and Reasonable Warnings" updates that became effective in August 2018 contain lots of traps for the unwary, including one that you might not have noticed: tailored Prop 65 warnings are required at each of the public entrances to your enclosed parking facilities. To avail your regulated...
Go