Category: Vapor Intrusion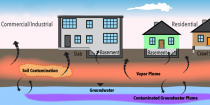 California environmental agencies recently issued a draft vapor intrusion guidance document that will significantly impact the investigation and remediation of environmentally impacted properties by owners, operators and potential buyers. The guidance document will also impact real estate deals and development involving those properties. The California State Water Resources Control...
Go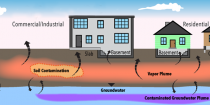 The San Francisco Regional Water Quality Control Board recently issued a fact sheet summarizing changes to its approach to remediating environmental impacts and mitigating vapor intrusion (VI) at properties impacted with volatile organic compounds (VOCs). This follows a January 2019 update to the Board's vapor intrusion environmental screening levels—which...
Go