"Divorce Used To Be So Softcore"
People
Insights
December 1, 2010

–

Article
Divorce Used To Be So Softcore
Congress is set to vote on middle-class tax cuts . President Obama is pushing to...
Law Law Land Entertainment Blog
December 28, 2020

–

Client Alert
The Coronavirus Response and Relief Act — What You Need to Know About the Second Largest Stimulus Bill in History
On December 27, 2020, the President signed into law a $900 billion coronavirus relief bill...
November 23, 2020

–

Media Mention
California Tax Boon Granted By Voters Sees Rush Of Pre-Deadline Interest
Greenberg Glusker Private Client Services Partner, Marc M. Stern, discusses one of the effects of...
March 26, 2021

–

Media Mention
Climate exposures placed on boardroom agenda
Environmental partner, Brian Moskal, provided commentary to Business Insurance regarding climate change discussions that are...
August 11, 2021

–

Media Mention
Is an MLB Mascot About to Change Hollywood's Future?
Litigation Chair, Aaron Moss, was featured in The Hollywood Reporter article "Is an MLB Mascot...
March 31, 2020

–

Client Alert
Tax Implications of COVID-19 Relief Package
This client alert summarizes recent federal tax changes that are intended to provide relief to...
April 1, 2020

–

Client Alert
Real Estate Implications of the CARES Act
OVERVIEW While the federal government's recently-enacted $2 trillion-dollar stimulus package under the CARES Act provides...
July 22, 2020

–

Article
Trademarks & Copyrights: Frequently Asked Questions
Attorney Elizabeth M. Sbardellati recently presented "Trademarks & Copyrights: How to Protect Your IP Without Breaking...
February 1, 2021

–

Client Alert
WARNING: Ability to Use Proposition 65 Short-Form Warnings May be Short Lived
The California Environmental Protection Agency's Office of Environmental Health Hazard Assessment (OEHHA) has proposed significant...
September 2, 2021

–

Article
Legal issues: False labeling of plant-based meat products
Impossible, Beyond, Everything Legendary. These are just a few of the names adorning plant-based meat...
July 23, 2021

–

Client Alert
California Provides Path to Deduct State Income Tax for Calculating Federal Tax
In IRS Notice 2020-75, the IRS invited the states to circumvent the $10,000 limit on...
Greenberg Glusker Client Alert
June 8, 2020

–

Client Alert
Congress Revises Paycheck Protection Program—More Flexibility, But Also More Questions
Believe it or not, it was only about two months ago that Congress created the...
January 5, 2021

–

Client Alert
How to Access COVID-19 Money Under the New Bill
The much-awaited second round of coronavirus relief legislation was signed into law on December 27...
September 20, 2021

–

Article
Greenberg Glusker Partners Featured in Los Angeles Times' Beauty & Consumer Goods Roundtable
The Los Angeles Times turned to Greenberg Glusker Partners and Co-Chairs of the Branded Consumer...
February 2, 2021

–

Article
So Your Website Has Been Hit With a Disability Access Claim, Now What?
If your business has a website (and whose doesn't?) you may be a target for...
August 29, 2018

–

Media Mention
3 Takeaways From The VW Compliance Monitor's Report
Larry D. Thompson, who last year was appointed by the U.S. Department of Justice as...
April 24, 2020

–

Client Alert
Main Street Lending Program Q&A
In the next installment of our multi-part series about the benefits for businesses under the...
May 4, 2020

–

Client Alert
New Ordinance Requires Large Employers in the Unincorporated Parts of Los Angeles County to Immediately Provide Supplemental Paid Sick Leave
On April 28, 2020, the Los Angeles County Board of Supervisors voted to enact an...
June 29, 2018

–

Client Alert
Summertime Minimum Wage Increases and National Origin Protections Turn Up the Heat for Employers
City Minimum Wage Increases Los Angeles City and County Effective July 1, 2018, the minimum...
Greenberg Glusker Client Alert
April 2, 2019

–

Article
Dissecting Qualified Opportunity Funds and Sub-Funds
Coverage of the Tax Cuts and Jobs Act's Opportunity Zone program and Qualified Opportunity Funds...
Events
Drug Testing and Smoking Bans: Tips and Legal Limits for Controlling the Use of Marijuana, E-Cigarettes, and More
BLR's California Employment Law Update conference
The Wild West: Rights Disputes In The World of User Generated Content
Crossover Issues in Estate Planning and Dissolution: When Death and Divorce Collide
California Continuing Education of the Bar (CEB)
How to Avoid Getting Sued - Dual Agency and other Pitfalls
Lee & Associates - South Bay/Long Beach
Divorce and Death
Hawaii Tax Institute
Brian D. Berman
,
Stefanie J. Lipson
,
Laura A. Zwicker
ACC Sports and Entertainment Conference Panel 2: 2021 Year in Review: Entertainment Cases and Their Impact
September 30, 2021 at 11:30am

–

12:30pm
(PDT)
Aaron J. Moss
,
Benazeer "Benny" Roshan
,
Daniel G. Stone
,
Josh Geller
,
Ricardo P. Cestero
The Right of Publicity: Privacy Reimagined for a Public World
April 26, 2018 at 6:30pm

–

9:00pm
Loyola Law School, Los Angeles, CA
Can You Trust A Trust: The Intersection of Estate Planning and Family Law
November 12, 2015 at 8:30am

–

4:30pm
(PDT)
Westin Los Angeles Airport
Legal and Regulatory Influence over the Water/Energy Nexus
Water-Energy Nexus Conference in Los Angeles
Why "Doing Good" is a Smart Business Investment During and After COVID-19 [Webinar Replay Available]
May 26, 2020 at 3:00pm

–

4:00pm
(PDT)
Karina B. Sterman
,
Benjamin E. Helfman
,
Emily Kane Miller
,
Nathan Miller
Guitars, Cadillacs, and Termination Disputes
September 21, 2021 at 12:45pm

–

1:45pm
(PDT)
What is Equity Crowdfunding and Should it Matter to You?: Alternative Investment Basics Series 2015
July 9, 2015 at 12:00pm

–

1:00pm
California's Proposition 65: Background, Compliance, and Strategy
June 23, 2021 at 9:30am

–

11:00am
(PDT)
Sedina L. Banks
,
Sherry E. Jackman
California's Proposition 65: Background, Compliance, and Strategy
July 13, 2021 at 2:00pm

–

3:00pm
(EDT)
Sedina L. Banks
,
Sherry E. Jackman
YPE-LA Fireside Chat with Gideon Kracov & Rex Richardson
April 27, 2021 at 12:00pm

–

1:00pm
(PDT)
Year in Review…So Far: A Review of Recent Entertainment Cases and Their Impact
October 2, 2020 at 10:00am

–

11:15am
(PDT)
Aaron J. Moss
,
Priya Sopori
,
Josh Geller
Intro to Environmental Law Series – Air Quality Law 101
August 17, 2021 at 12:00pm

–

1:00pm
(PDT)
Substantial Confusion: The Ninth Circuit's Approach to Early Dismissal of Literary Works Cases
October 14, 2020 at 7:00pm
(PDT)
International Internet Regulation
October 28, 2019 at 2:30pm

–

4:00pm
(PDT)
Phoenix Convention Center
Blogs & Podcasts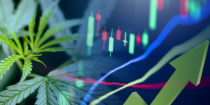 August 16, 2021
The Business of Cannabis
The Grass is Always Greenberg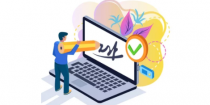 July 28, 2021
John Hancock, Meet the Digital Age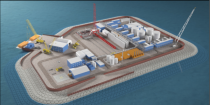 December 22, 2020
Offshore Drilling Project Dealt Setback by Ninth Circuit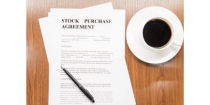 January 18, 2018
Thoughts From the BAP on How to (re)Define an "Executory Contract"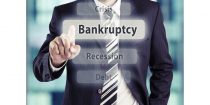 November 11, 2016
November Surprise? Ninth Circuit Resurrects Post-Default Interest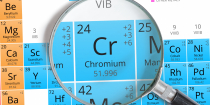 May 22, 2017
Superior Court Invalidates Hexavalent Chromium Drinking Water Standard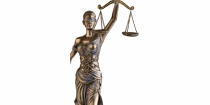 July 17, 2015
50 Cent Files for Bankruptcy, Trades In Da Club for In Da Courthouse
April 22, 2011
The GREENing of Greenberg Glusker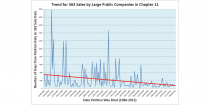 January 22, 2014
What's Up for Restructuring Professionals in 2014?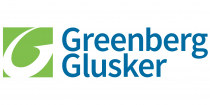 April 25, 2014
Why Aren't There More Chapter 9 Bankruptcies?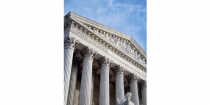 March 7, 2014
Supreme Court Issues Decision in Law v. Siegel, Eliminating Ability to Impose Surcharge on Exempt Property Unless Explicitly Authorized by Bankruptcy Code
July 6, 2011
No Backwards CEQA: California Appeals Court Finds CEQA Review Required for Effects of the Environment on a Project
April 26, 2012
Going Verde: Mexico Passes Climate Change Law
February 10, 2012
PERC-ED UP: EPA HAS RELEASED FINAL HEALTH ASSESSMENT
September 2, 2011
Building Energy Benchmarking: Are We There Yet?
January 30, 2012
Ninth Circuit Invalidates EPA's Approval of Valley's 2004 One-Hour Ozone SIP Based On Failure to Address "Stale" Emissions Data
June 3, 2011
No Second Guessing EPA: CERCLA Citizen Suit Cannot Interfere With Ongoing Cleanup
June 22, 2011
No [Global] Warming Up To A Nuisance: Supreme Court Finds Clean Air Act Preempts Federal Climate Change Nuisance Claim
April 20, 2012
Second Appellate District Approves Use of Projected Future Baseline to Measure Environmental Impacts in L.A. Light Rail Case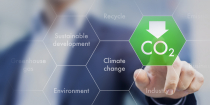 March 15, 2010
California Supreme Court Rules that Air District Must Use Existing Conditions as the Baseline for Environmental Review