The Laboring Oar Blog
Visit the Full Blog
The Laboring Oar® is Greenberg Glusker's employment blog created with the intention of providing the latest employment and labor law trends and updates to help clients remain informed in an ever-changing, dynamic world.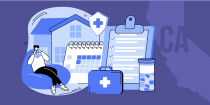 On March 19, 2021, Governor Newsom signed Senate Bill 95 (SB95), which adds sections 248.2 and 248.3 to the California Labor Code, extending and expanding COVID-related sick leave obligations for all California employers of 26 or more employees. The law, known as the 2021 COVID-19 Supplemental Paid Sick Leave Law...
Go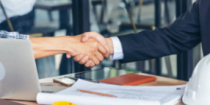 Whatever your business—design, production, talent management—you likely focus on your actual core strengths and subcontract labor through outside vendors for work like security, janitorial maintenance, website design. While one of the key advantages of such outside vendors is keeping your own employment workforce lean and manageable, an unfortunate and...
Go