The Laboring Oar Blog
Visit the Full Blog
The Laboring Oar® is Greenberg Glusker's employment blog created with the intention of providing the latest employment and labor law trends and updates to help clients remain informed in an ever-changing, dynamic world.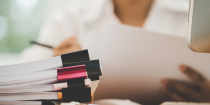 Federal EEO-1 Reports Employers who are required to file Employer Information Reports (an "EEO-1 Report") should prepare to submit their 2019 and 2020 data in April 2021. Due to COVID-19, EEO-1 reporting for 2019 was delayed until the same deadline as 2020. The EEOC has not released a specific...
Go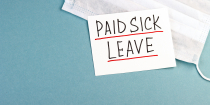 While the State of California and the federal government both let their respective laws requiring COVID-19 paid sick leave expire at the end of 2020, Los Angeles County belatedly passed an ordinance that retroactively requires employers in the unincorporated parts of Los Angeles County to provide COVID-19 supplemental paid...
Go