GREENberg bLAWg
Visit the Full Blog
Where the Law and the Environment Connect.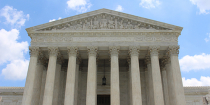 The U.S. Supreme Court has a history of rendering muddled decisions when interpreting key environmental statutes, and with its decision in Atlantic Richfield Co. v. Christian et al., history repeats itself. Case Overview The underlying case has a long procedural and factual background, having ping-ponged up to the Montana...
Go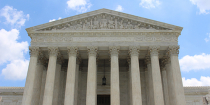 In a recent interview with Ellen Gilmer at E&E News, I provided insights about a new case on the Supreme Court docket involving the Anaconda Smelter Stack and surrounding Superfund area in Montana. Overall, the article discussed the potential for unintended consequences if landowners in the long-running dispute over the Superfund...
Go