Category: Bankruptcy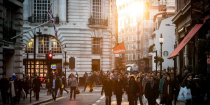 Clothing stores, restaurants, gyms and other businesses find themselves in a $52 billion and growing hole of unpaid retail rent that's been missed since April 2020. According to CoStar Group Inc. TIAA Real Estate Account – run by the giant Teachers Insurance and Annuity Association of America – noted...
Go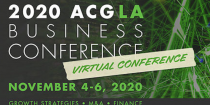 A Panel Discussion at ACG Los Angeles Virtual Conference
Brian Davidoff, Chair of the firm's Bankruptcy Group, moderated the panel "Distressed Transactions" during the Association for Corporate Growth (ACG) - Los Angeles' Annual Business Conference. In addition to Brian, the panel featured: Paul L. Kessler, who is the Principal at Bristol Capital Advisors and Cynthia Nelson, who is a Senior...
Go