Category: Forms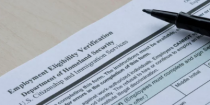 Historically, employers were legally required to conduct an in-person inspection of I-9 Section 2 documents (e.g., an employee's passport, driver's license, and/or social security card) to verify an employee's identity and eligibility to work in the United States. In response to the COVID-19 pandemic and its shelter-in-place mandate, on March...
Go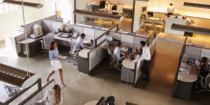 As we shared several weeks ago in " Ready, Set, Re-open! ," Cal/OSHA recently revised its COVID-19 Prevention Emergency Temporary Standards ("ETS") which instruct California workplaces how to re-open safely while facing the challenges of the ongoing pandemic. Although the revised ETS no longer mandates physical distancing or masks for...
Go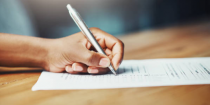 California's Department of Fair Employment and Housing ("DFEH") has issued some new state forms for employers to provide to employees in 2021. Please be sure to update any new-hire or other personnel checklists that you might have.* New DFEH Toolkit for California Family Rights Act ("CFRA") Leave and Pregnancy...
Go